Who are we?
SCOPE Invest: the Tax Shelter pioneers.
20 years' Tax Shelter experience
With its 20 years' experience, SCOPE Invest is among Belgium's market leaders in finding tax-exempt funding for the audiovisual sector. Over this period, it has forged numerous special relationships with Europe's key players, enabling it to establish itself as one of the leaders on the country's Tax Shelter market. By dint of the unique blend of experience and knowledge possessed by its founders, shareholders and staff in the fields of production, finance, taxation, accounting and management, it has emerged as the partner of choice for producers and investors alike.
The extension to the "performing arts", brought about in 2018 by the agreements of SCOPE Invest and Sceniscope, constitutes a new area of business within the company that does not yet have a comparable level of experience in this field.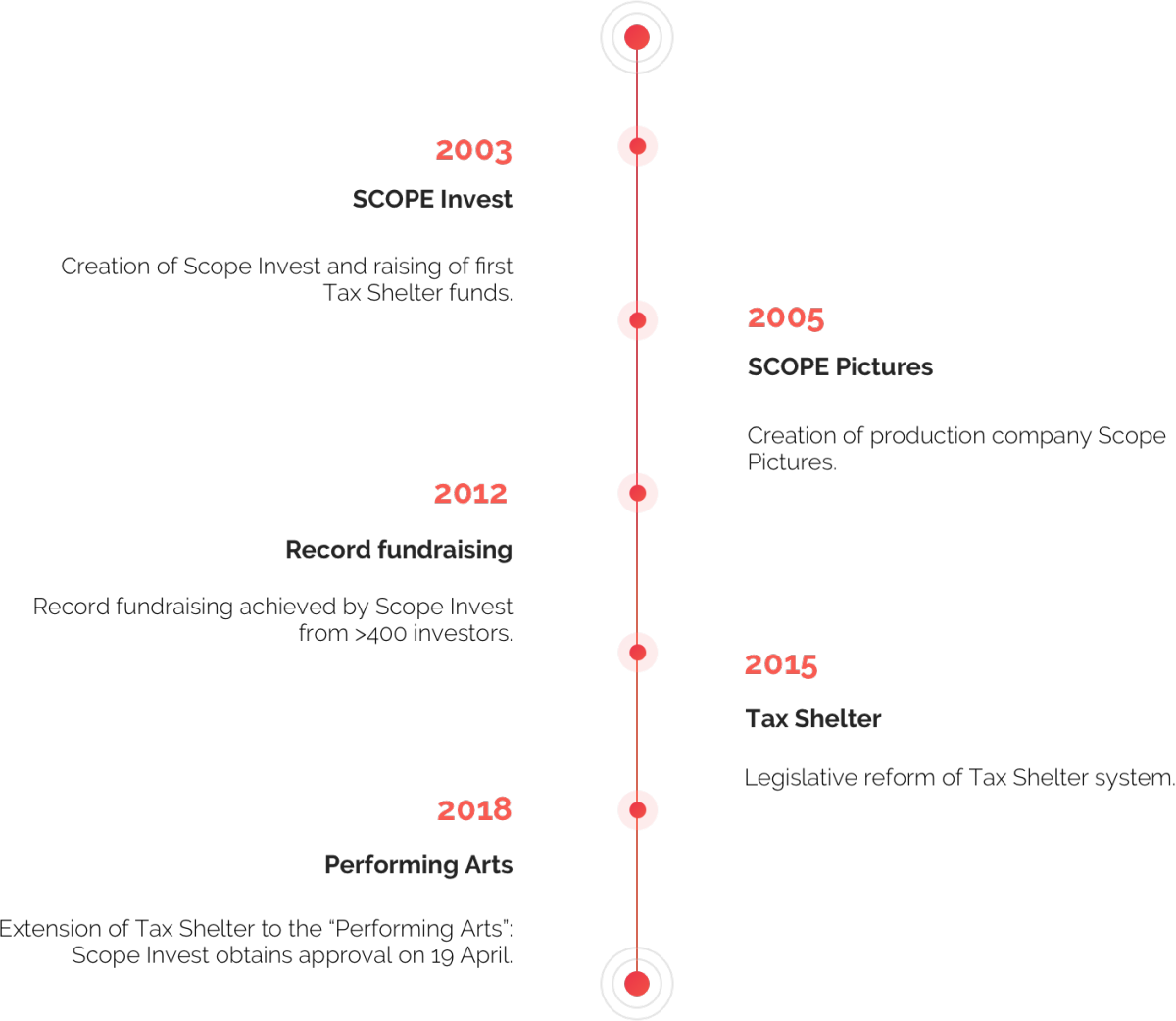 Focus on SCOPE's professions